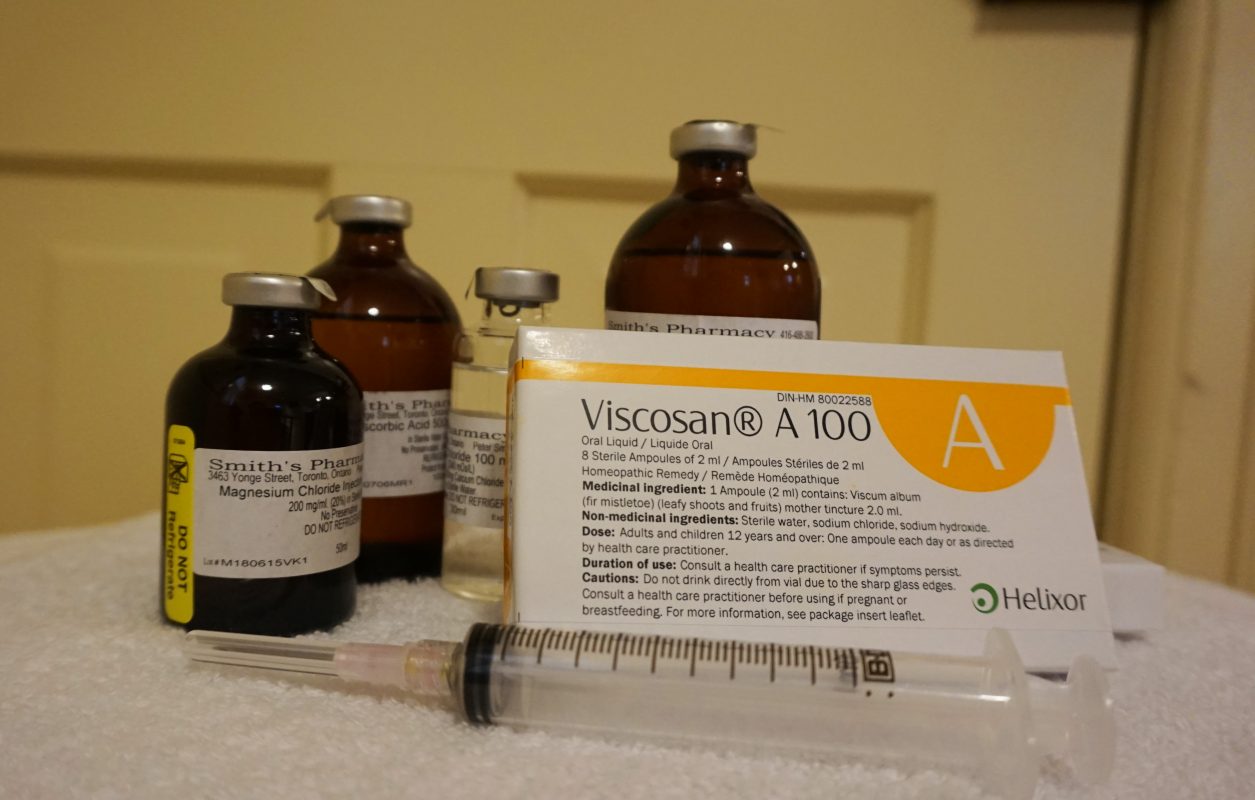 Support before, during, or after chemo/radiation | Minimize side effects | Immune support |
Intravenous vitamin C therapy | Anti-tumor effects | Prevention of recurrence
At Bolton Naturopathic Clinic, we offer patients natural and non-toxic therapies to complement and enhance the effects of conventional cancer treatments. Our goal is to strengthen the body to facilitate healing, while improving patients' quality of life. We use natural therapies that can improve immune function, enhance nutritional status, and augment the body's ability to fight cancer. Each patient's protocol is individualized according to their specific needs, cancer type and staging.
Natural therapies are carefully selected to complement conventional therapies including chemotherapy, radiation, targeted therapies, and hormonal therapies, and are researched to minimize the risk of interactions with these agents. For patients undergoing chemotherapy, naturopathic care can help minimize side effects, such as fatigue, immune suppression, nausea & vomiting, diarrhea, nerve changes (ie. neuropathy), and changes in mood or memory.For those completing conventional therapy, naturopathic care can enhance recovery and help minimize risk of recurrence. We take the time to walk patients through diet and lifestyle changes that can improve treatment outcomes and reduce recurrence.
Naturopathic cancer care includes vitamin and mineral supplementation (including intravenous therapy if applicable), herbal medicine, nutritional counseling, acupuncture, lifestyle changes, stress reduction, and strategies to help prevent long-term recurrence. A commonly used treatment is intravenous vitamin C therapy, which has been shown to selectively kill cancer cells when given at high dosages achievable with intravenous administration (1). Intravenous vitamin C is non-toxic, and has been shown in human studies to help reduce side effects of chemotherapy while improving treatment outcomes (1,2). Other therapies include mistletoe therapy and low-dose vitamin infusion.

Dr. Heidi Fritz ND is a leading clinician and researcher in intravenous vitamin C therapy. She has published research on the use of IV vitamin C in cancer care (3), as well as on the use of other natural agents in breast, lung, and prostate cancer, and has lectured on her work at the conference of the Oncology Association of Naturopathic Physicians (4,5,6). Her background in nursing has provided her with valuable experience that helps her bridge naturopathic and conventional perspectives in her approach to cancer care. She seeks to help provide evidence-based information to help patients make the best decision about their cancer treatment.
We welcome patients at all stages of their cancer journey.
References
Back to Naturopathic Medicine